Getting your business list on Google is necessary as it increases the chance of getting rank in the local search result. When business is searched online, Google shows the information that displays all the details such as name, address, photo, and reviews, this detailed information about your business helps the customer to understand your business. This platform will help your business in getting focus on localizing your business. Creating a Google business listing using a Google My Business wills your business to show up on Search, Maps, and Google+.
Google listing provides an opportunity for your business to get appear on the Google search. Make it easier for customers to reach out to your business and get all the relevant information. It helps increase the traffic as well as increase your business online visibility. It keeps your customer up to date as you can make announcements such as events, offers, and increase sales. Google listing help market your business globally and build a strong relationship with potential customers.
By listing your business you can include the information about your business such as phone number, business email, address, etc. that help people to contact you easily.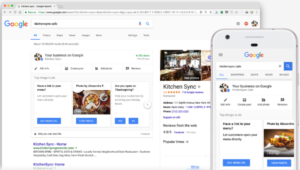 Here are the steps you need to follow for list your business on Google:
1.  Create a Google My Business Page
If you want an online presence on Google, you need to create a business page. Setting up a business listing is very easy.
Go to https://www.google.com/intl/en_in/business/ and log in using your business account. If you haven't listed your business on Google yet, then you need to create one. Here are the steps to create your business page:
a.)  Log in to the Google Account or create a new one:
If you have an existing account, log in using your Google account, and get access, if not then you need to create a new Google account to get started.
b.)  Go to Google my business and select 'Add your Business':
You can search business by name in the search box; if the result does not match you can 'Add your business 'and choose business type: service area, brand, products, etc.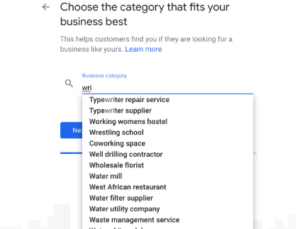 c.)  Enter your Business Information:
You need to enter all the information, including the business category, name, address, and location. All the information needs to be correct as it will be easy for customers to contact your business.
d.)  Verify your Business:
You need to verify to Google that your business is really yours. The verification code will be sent to your address and after entering the code, you will manage your business information on Google.
2.  Good Bio
Remember that people always read your bio so you need to include all detail about your business. You can include as much information in your bio as there is no limitation. A good bio will improve people's engagement and easier for the customer to learn about you.
You can convey what your business does, your business or professional experience, this makes people more likely to trust you. It is a very powerful tool for increasing customer engagement with your business.
3.  Add an Amazing Photo
Make sure your Google listing includes amazing photos, as the first impression always matters. The local search result with good images grabs people's attention that makes them take the correct decision. Quality images have become more important for increasing the online presence so that one can easily present their business through visual impressions. You can add engaging visuals in your Google listing such as photos of the founder, real photos of employees and interiors that create an eye-catching experience for the people who are searching your business online.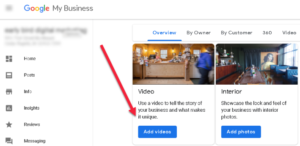 4.  Get Reviews from Customers
Reviews are very powerful as it has a huge impact on customers and also influences the search ranking. More reviews and good ratings increase your business online presence and you can easily get the organic traffic through this.
If people find some positive reviews on your business there are high chances to build trust among them. Always try to reach out to the people and encourage them to give reviews on your business page and share their experience.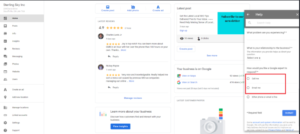 5.  Share Post
Listing your business online not only improves your rank in local search but also helps to connect with potential customers. Getting additional information such as offers, events, books an appointment or upcoming products will help customers to learn more about your business.
Sharing these posts lets you promote the sales, products or events directly through the Google search. So, Google Posts can have a huge impact on search presence for local businesses.
Hopefully, now you can easily get your business listed on Google and improve your business online presence. And take benefit of Google listing to grab viewers' attention and increase your rank in local results.
Frequently Asked Question
Is it free to put your business on Google?
Google My Business is a free tool that allows you to promote your Business Profile and business website on Google Search and Maps.
Is Google my business worth it?
Yes, Google has been an indispensable tool for small business owners to find their audience. Whether you are looking for a potential customer, community member, or supplier, Google is the place to start your search.