Search engines inform people about new websites and pages that they find relevant. To rank well on search engines, the search engines need to give your web page enough time to collect and process data, and then rank your web page based on that.
Sometimes you need an SEO expert on your team to help you improve your site's SEO. To make SEO work, you need a solid understanding of the basics. Search engine optimization, or SEO, is the process of optimizing your website to rank higher in search results. If your website has poor SEO, your company will be less successful, and fewer potential customers will find you. Here are some quick SEO tips that you can start implementing today.
DO'S
1. Do use keywords in your title tags and meta tags
Keywords in the title tag have a major impact on SEO. The title tag is one of the elements of a webpage that is included in search results. Do use keywords in your title tags. They are the anchors of your webpage. When you write an article, you want to select keywords that people will actually search for. This gives your page a higher chance to appear in search results.
2. Optimize your website content
Your website's content is the most important factor in whether you get found online. Optimizing a website requires knowledge of SEO best practices and knowing which changes make the most impact. Search engines like Google, Yahoo, and Bing run search results based on relevance. This means that if your content can be optimized, the odds of it showing up in search results increase.
3. Do Create backlinks
Backlinks, or links from other websites, can help boost a website's ranking in search engines. There need to be many backlinks on a webpage. Creating backlinks to a website is very important. It helps to increase the page rank of the site, which in the long run will drive traffic to the site, which, in turn, translates into revenue for the owner.
4. Do use Sitemaps
The Sitemap feature is very useful for helping search engines find your site. Sitemaps are actually lists of URLs that you submit to search engines. Each URL on the list corresponds to a different page on your site.
Sitemaps help to identify which parts of a website are most important. If there are any problems with sitemaps, most search engines will give error messages.
5. Do Optimize Images
Image optimization is key for SEO. Image optimization refers to the process of optimizing the image on your website for search engines. Adding in alt and title tags, as well as some of the locations, will help search engines to understand your images better.
DON'TS
1. Don't Overuse Keywords
Keywords are an important part of a website, but it is important to avoid overusing them. Keywords should appear naturally in text and be relevant to the topic. Search engines penalize sites with keyword stuffing. SEO experts recommend limiting a website's usage of keywords – 6-8 keywords per page is a good amount.
2. Don't Copy Paste Content
Copy-pasting content will not give you SEO results. Google and other search engines often get suspicious when they see duplicated content. Search engines update their algorithms frequently. So by posting content that has been published and scanned by search engines, it will result in your website getting penalized.
3. Don't have duplicate pages on your site
Duplicate content is a big no-no, and search engines will penalize you for it. Duplicate content is created when a page or post is widely re-published or deemed as duplicate by other sites. A search engine will rank a page based on various factors but if there is duplicate content, it won't rank it.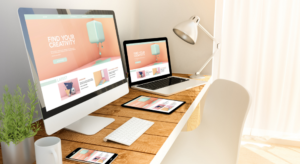 SEO has always been important and will continue to be so. It's one of the skills that differentiate successful websites from sites that don't rank well. If your website doesn't get enough traffic, you can't generate leads or convert visitors into customers. The number of do's and don't of SEO should be followed to get a good ranking in search engine results.