Social media is a great platform for dentists & being active and posting new stuff every day becomes a challenging job for anyone including dentists. So to help you avoid creative block & keep your dental clinic social media active not only with fresh content but also with content that create an impact & keep the engagement going.
We have created a list of 15 ideas that you can use to keep active social media for your dental clinic. So dentists who are looking to keep social media active will find this ideas useful.
Educate people
Most of the people you may have seen don't understand the importance & urgency of dental problems & they don't go to the dentist. It is not because they don't want to; it is because of the unawareness of the upcoming major dental issue. You can educate people through your posts.
The content you will share helps people to identify the dental issue they are facing & what will be the next step they have to take to cure it. It should help people to decide on going to the dentist.
Introduce your staff
You can create a post which introduces your staff. Such posts let people know that you have qualified & experienced staff. Such posts make an impact on them & may influence their decision to come to your dental clinic. Also, this will make your followers familiar with them. So, when they come to your dental clinic they feel welcomed.
Bust myths with facts
There are various assumptions that we are considering for many years. But did you ever thought to find the reason behind that? What we are assuming, is right or not? Let me explain to you with an example.
Myth is we don't have to go to the dentist until and unless we have no visible dental issues. But the fact is we should visit the dentist twice a year to make sure our teeth stay healthy & any dental problem treated before they become serious.
This is just one. There are so many such facts which are still not known to common people. Create such interesting content for your posts.
Testimonials
Facebook allows your patients to provide their feedback and review you. Post the positive response you have got from your patients. Like we see reviews before going to any place and then decide to go. Your potential patients when seeing these posts will make their decision to come to your clinic more strong.
Tour of your clinic
For a change, you can share pictures of the clinic. You can take them on a tour of your clinic. This is because most of the people make their decision after seeing the hygienic ambiance of the clinic. Such type of content will also give you thumbs up from people when you post it.
Give them dental tips
Just think, if you want to get beauty tips to whom will you follow? Of course, beautician. So if people want any dental tips, they will follow the dentist only. When you create content that gives them tips to take care of their teeth, people start following you & come to you for any dental issue. They will also suggest other people come to you.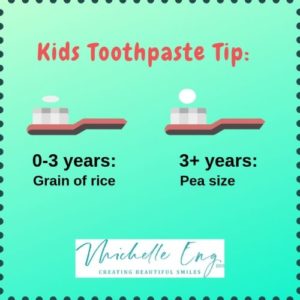 Use Videos
There is a lot of difference in telling verbally & showing it practically. People prefer to see it practically. Sometimes when you want to give any tips or suggestions make a video of it & post it to your profile. This will give you a better response. And also it has been seen that video content will get better engagement on the social platform.
While creating videos don't think about the quality of the video or don't try to create complicated videos. Because to the viewer what matters is what message you want to give and what benefit the can viewer get through the video.
Interact with them
An interactive post is one of the best ways to check if people like your posts are not. When you create such content people interact with you by commenting there. let's discuss what type of content you can write to make it interactive.
a. People like to talk about themselves. You can ask questions about their dental routine.
For example,
What is the first thing you do in the morning, brush your teeth, or take bed tea?
Which toothpaste is your favorite?
b. Ask them to fill in the blanks.
For example.
I take care of my teeth because of _______
_______ are good for teeth.
c. Post a picture of a good smile and ask them to tag a friend whose smile they like most.
In this way, you can interact with your patients & they feel free to talk to you when having any dental problem.
Motivational content
You are a dentist, it doesn't mean you need to post only dental-related posts, you have to create motivational content as well. Keep posting motivational content to your profile at least once a week. You can keep "Monday Motivation".
Motivational posts spread positivity to your followers. Try to post it in the morning so that their day starts with a positive thought.
Post-Before-After images
Posting before-after images of the past surgery you have done is a very common thing but it is impactful too. Showing these images builds confidence in them that they have chosen a good dentist for them. And if someone searching for a dentist, these images play a role in making people believe in you.
For example. If I am searching for a dentist for doing my surgery, I will check their records. How many surgeries the dentist had done and how many of them are successful. In such time if I see your before-after post, I will search for you, check your profile & may contact you for an appointment.
Help them schedule appointment
While reading the title you may think how can we help people to schedule an appointment through social media? So, such content is to tell people about your schedule & holidays. So, if there is an emergency or want an immediate appointment they will contact you & you can help them to schedule it.
This post is very important because you know how people to cancel or reschedule dental appointments because of fear. If someone is planning to take an appointment of yours, your post helps them to plan it accordingly.
Share your media articles
This one is interesting! There may be the time when you got any awards; a prize or any of your articles is published in the press release. Take a picture of it and post it in your timeline.  People find it very interesting. And boost their confidence in you.
Introduce new gadgets & technology at your clinic
Technology always surprises us with new gadgets. You can also surprise your followers by posting the content related to the new gadgets in your clinic. It shows them you keep yourself updated and you can provide an advanced level of treatment to the patients.
Organize theme days
Organizing theme days for staff as well as patients shows your friendly nature and also shows how you think of them. Post the content for inviting & telling people about such celebrations at your clinic. For example, you can arrange denture days, patient appreciation days.
Also, you can announce the patient of the month publically and felicitate them. This makes them feel special and also be good self-promotion tool.
Repost the patient's positive response
For any business, a satisfied customer is the best source of learning. So, whenever your patients post any positive thing about you on their timeline, share that post to your timeline too. This is the real & genuine feedback from your previous patients and affects the decision of your upcoming patients who are following you on social media.
Give special offers
Create content telling them about your special offers. You can give offers according to season or any festival. There may be 2 types of offers; one for existing patients & other for new patients.
Many people prefer to take a yearly consultation package for dental treatment. If you have such patients you can offer them a discount for renewal of packages. By posting such content you can make people curious for your next post. They will wait for your next offers & follow you regularly.
Make them laugh
Like I said for motivational posts, you have to create some content just for your followers. Making them laugh through your post is sometimes not an easy job, but when you do, they don't scroll up without hitting like. Another benefit of creating entertaining content is they like your sense of humor and the fear of the going dentist may also fade up.
Create content to post on stories
Stories are there on your profile for just 24 hrs. Such limited time content creates urgency and people have the feeling of FOMO- Fear of missing out. They don't want to miss anything. They don't like to be the only person who does not participate.
If you are running social media for your dental clinic and posting regular content you may be showing your active online presence & engaging people. But the above types of content when you post to your page, will take you to the next level.
Let us know how you keep your followers engaged on social media in the comments below.
Frequently Asked Questions
What should I post on my dental Facebook page?
A dental Facebook page is a great way to connect to your patients and keep them informed about the latest dental news, treatments, and procedures. Posts can range from general education and awareness about topics such as teeth whitening, or orthodontic treatment. You can also use this page as an opportunity to provide tips for maintaining a healthy smile and show off your dental practice's dental hygiene services.
Why do dentists need marketing?
As a dentist, you understand the importance of marketing. You've built a reputation on your skills, and you need to make sure that you can continue to draw business in. But most importantly, you need to market the clinical experience and turn it into a fun and engaging one.
Why do dentists need social media?
Dentists do need social media! It is an amazing tool for marketing your business. If you are not on any of the social media sites, get on them now. It is free advertising that you don't have to pay for. Social media allows you to build brand awareness and credibility. Even though you don't have a physical store where people can go in and out, you can still have a presence on social media platforms by interacting with your customers.