Running a Salon business successfully & also managing your social media pages can be a tedious task. To help salon business owners like you who manage their own social platform and help people who are looking forward to starting the social media page for your newly opened salon, we have created a list of best content ideas that will help you run social media pages easily.
Showcase your services
Social media is the best platform to display your services. You can create a post of which services you provide and also about your specialties. You can give the complete description along with the pictures so that people read and connect with you more.
Share reviews by happy customers
You might have read 'satisfied customers are the best marketer'. Your happy customers share their reviews for you. You can re-share those on your social media page and tag the customer who gave that review. This will help build trust for new customers & build more confidence in the existing one.
Combo Offers
'Offers & discounts' these words grab people's attention within a second. So this is the must post to be shared on your social media page. Let people know about your upcoming and existing offers on the combo which will help them buy more & help you get more customers who are looking for multiple services
 Special Discounts
Everybody stalk social media and follow you to stay aware of your discounts, as they don't want to miss the opportunity. Don't disappoint them by not posting your discount on the social media page. Take advantage of it and make them come to your salon by giving exciting discounts which are time-limited. Time-limited discounts cause customers to make decision quickly & come to your place to get that discount.
Share Professional pictures of Salon
How your salon looks is the first impression on your customers. Click the pictures of your salon by a professional photographer and post them on your social media. This makes a very good impact on your followers; we provide you the quality services and make you look awesome like our salon.
Post real pictures of services you provide
Real photos of your previous customers are proof of your quality services. Salon going people are very choosy and careful about selecting the best salon for their hair and skin. And when they see the services you have provided to your previous customers, it boosts their confidence that they are at the perfect place.
Before-After pictures of customers
People go to the salon to transform their look. The before-after pictures of your previous customers help them to believe in you. They feel safe and confident while sitting in front of you at a salon. Also, posting the before-after pictures can get you, new customers.
Funny posts
Sometimes, posting only about your services and offers regularly gets irritating. Personally you also had felt that, right? So, try to create a variety of content. Post some funny images or jokes related to your services & make your followers laugh.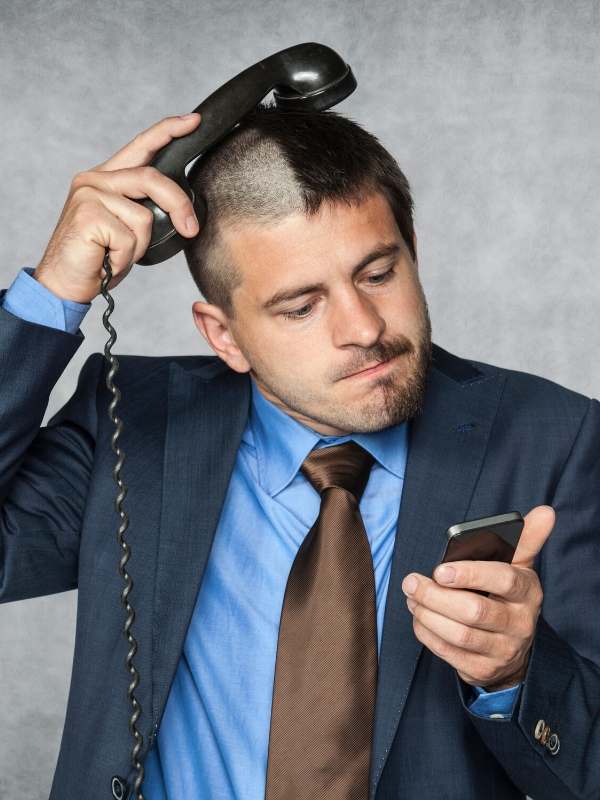 Educate people about the latest trends
People like to stay informed about the latest fashion trends. If your posts are educating them about what style celebrities are following now, they read it with a lot of interest and curiosity. As everybody keeps looking for the latest looks of celebrity, their hairstyle, their makeup, these types of posts can give you a lot of engagement.
Showcase your stylist's talent
People are curious to know about the stylist and their work. You can share the pictures of stylist while doing work at the salon. If tried a new style or a makeover for the customers you can share those pictures also to highlight the talent of stylist you have.
Inspirational quotes
Inspirational quotes are always needed and the most shared content on social media. You can inspire people by sharing content on your social media page. Try to post inspirational quotes by the famous hairstylist, make-up artist or by fashion designer as those will connect with your audience instantly.
Create engaging content
Engagement by followers tells you that people like the content you are sharing. Write and share the content which makes people do comment on it, like question post & polls
For example,
Share updates regarding pre-booking
If you are running a salon for more than a year when people make a rush towards the salon. For example, in the wedding season, summer season, festival season, etc. You can share the content telling people to make pre-booking for their visit to the salon. This is the best way to inform them about scheduling the appointment before coming to the salon to save time.
Last-minute offer posts
This one I personally feel the most effective one. This is like the lucky people can avail the offer. You can plan to give the amazing offer in odd time and share this post on social media in the last-minute i.e., on the day of the offer. A person who follows you daily will come to the salon and those who not will surely start following you.
Link posts to the website
If you have a website and you have written blogs on salon services, fashion, makeover, etc. You can share it on social media as well. What you have to do is write a simple caption for the blog post and share the simple image related to the blog and give the link to your website in the description box. This type of informative content people likes to read.
If you don't have a website then do make it, because people search for you on the internet before coming to your salon. To read more about why you need a website for your salon to click here
Tell them about the products you use
People are very cautious about using beauty products for their hair and skin. If you share the brands of products you use, it clears all their doubts regarding the quality of your services. Don't tell the exact name of the product, you can just share the brand name.
Make videos of your staff providing services
Watching your staff providing services to the customers, can be interesting content to be shared on social media. And videos get more engagement than images. So try to shoot short videos and post it on your social media.
Contest for customers
You can arrange various contests for your customers on special occasions like friendship day, Christmas, etc. Such types of contests people like to participate in. Announce the winner's name on social media page & they must visit your salon for attending the contest and you get the chance to connect with them more.
For creating the content to connect with people you have to think like them. What they expect to get from you and what they like to see on their social media feed. I hope these ideas will help you for creating your social media page interesting. We would love to hear from you, what more social media content ideas you have explored.
 Frequently Asked Question
How can I promote my beauty salon?
Establishing a salon and ensuring it is up and running takes a lot of effort. It requires proper planning and salon marketing strategies. The base strategy would be to try to attract more and more clients and increase customer flow. Use social media, Create your business pages on social media platforms like Facebook, Instagram, Twitter. Create YouTube channel of your salon as well, share videos, beauty tips, offers, and stories.
How can I promote my salon on social media?
As a salon owner, you are probably already aware that customers are using social media at its best to find salons, spas, and beauty services.  With so many options out there, it is more important to market yourself effectively on social media and build a strong online presence.
There are several platforms that salon owners can use to promote their business. You can use Facebook, Instagram, YouTube, and Twitter to create your online presence.
How can I make my salon stand out?
Social media, use it. Make your presence known. A brand is the essence and soul of a business. Create your business pages on social media platforms like Facebook, Instagram, Twitter. Create a YouTube channel of your salon as well, share videos, beauty tips, offers, and stories. These things will help you to increase your brand awareness in your niche market.  It will help you to identify your "ideal client" it is simple but super powerful.